Finances can many times be the roadblock keeping a patient from working on their smile. Treatment costs can be intimidating if you are running on a tight budget. We aim to bring everyone's treatment plans within reach by offering many payment options.
We work with most dental insurances. Please call our office with any questions regarding dental insurance. We accept most major credit cards as well as payment by cash or check. Payment is due at the time of service.
You can now set up payment plans through Scratchpay!
If you're unable to pay for your treatment in full upfront, we offer payment plans through CareCredit and Lending Club to help spread out your cost of treatment. Call our office for more details!
If you are looking for affordable dentistry in Pompano Beach, FL, call our office today to set up a consultation and get a customized treatment plan for your dental needs. Don't put off your dental care due to cost of treatment. Your dream smile is closer than you think!
Care Credit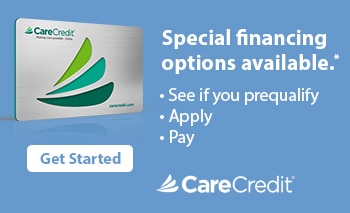 Cherry Financing
Lending Club